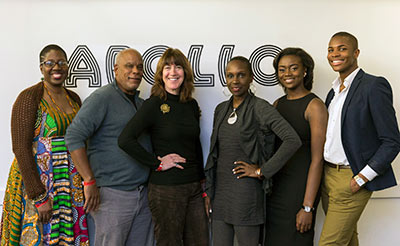 April R. Silver is a seasoned cultural arts advocate, published writer, editor, and founder and CEO of AKILA WORKSONGS. A communications and marketing executive, Silver's expertise is in niche media, community engagement, vision planning, and crowdfunding. Silver is highly regarded for her wholistic approach to public relations, servicing the communications and programming needs of indie artists to philanthropic foundations alike. Silver is also a former TV talk show host of BET Network's My Two Cents (on what is now BET Her). And in 2014, Mayor Ras J. Baraka appointed her to Newark's Arts, Cultural Development, and Tourism Transition Committee. Because of her expertise, Silver has been mentioned or featured in Ms., ESSENCE, EBONY, Time, Newsweek, The Washington Post, as well as on CNN, BET, HuffPost Live, Tom Joyner Morning Show, and many other outlets (nationally and internationally).
AKILA WORKSONGS' distinguished clientele (past and present) range from poets, filmmakers, and public intellectuals to social justice organizations, cultural arts institutions, and universities. Over the years, Silver has represented or partnered with the late Amiri Baraka, Nana Camille Yarbrough, Sonia Sanchez, Marc Lamont Hill, Byron Hurt, Toni Blackman, Adesola Osakalumi, Stanley Nelson, Mott Foundation, Romare Bearden Foundation, Brooklyn Museum, PEN World Voices Festival, New Jersey Performing Arts Center, Still I Rise: Maya Angelou documentary, Temple University, Howard University, Virginia State University, Florida Memorial University, and most Black theater productions on and off Broadway.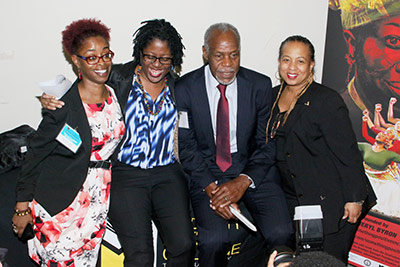 As a writer, her essays have been published in the New York Daily News, Word.Beats.Life (The Global Journal of Hip Hop Culture), and various blogs. She is editor of Be a Father to Your Child, a work that HuffPost Black Voices cites as a "powerful and groundbreaking anthology." Foreword Magazine claims "Editor April R. Silver has turned her first book into a must-read for anyone involved in the black community." Mothering Magazine says Be a Father is an "artfully designed anthology that addresses the intersection of hip-hop with issues of black masculinity and parenting…" Silver is working on her second anthology (I've Got Life!) about Black women artists, activists, and healers.
In 2013, at the invitation of the president of the American University of Nigeria, Silver keynoted about #artsandactivism. She returned six months later to create an artist residency featuring her clients from the Tony Award winning hit, FELA!  Also in 2013, to celebrate 20 years in business, Silver was featured at the Schomburg Center for Research in Black Culture in an interview conducted by journalist Curtis Stephen.
While a student at Howard University, Silver was the founding president of The Cultural Initiative, Inc., producers of the nation's first hip hop conference on a college campus. The week-long event launched the hip hop education movement now embraced by academia. After graduation, she went on to teach in New York City's public schools. Silver was also a member of the NY Chapter of the Recording Academy (The GRAMMYS®), served intermittently on its Board of Governors, served as a 2nd Vice President, and chaired its spoken word committee.
Since childhood, Silver has been driven to help create a more balanced world. She founded AKILA WORKSONGS with a sacred mission and vision, all guided by traditional African values -- values that support the evolution of all humanity. Among her hundreds of business endeavors and community service projects over the years, she has also founded the organization Co-Motion (in response to the killing of Amadou Diallo); served as Interim Executive Director of Nkiru Center for Education and Culture, the non-profit organization and bookstore co-founded by Talib Kweli, Yasiin Bey (Mos Def); founded Artists for Life as part of the Hurricane Katrina relief movement; and co-founded Help Haiti as a part of the Haiti earthquake relief movement. For a variety of cultural, social justice, and community-focused initiatives, Silver continues to volunteer, counsel, and help finance.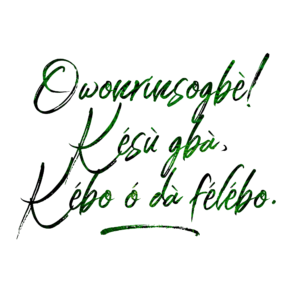 A student of Orisa spiritual practice for more than 20 years, April was initiated to Ifa in Nigeria by Chief Fakayode Faniyi, Agbongbon Awo of Osogbo and is currently trained by Chief Ayanda Ifadara Clarke, Ajibilu Awo of Osogbo.
A native New Yorker, April lives and works in Brooklyn. She loves learning new things, will one day learn to sew, and is a failed vegan. A true Gemini, her hobbies are varied and her interests are unlimited.
At This Time, April R. Silver is Available for Virtual Speaking Engagements Only.
Contact Drake R. Holliday for a full range of her topics and availability.
AKILA WORKSONGS (A Communications and Marketing Agency, In Partnership with AKILA Unlimited LLC). Founder and CEO April R. Silver is a link in the Integrated Wealth Alliance (IWA). | Photo credits: Contact Us | For Our Latest Links + Events: Linktree
#AKILAWORKSONGS #ArtsAndActivism #BlackLivesMatter
#ArtIsEssential #CultureIsLife #JusticeIsDue