Silver Is One of Ten Plaintiffs Suing the Board of Trustees of Howard U.
On December 13, 2021, ten proud Howard University graduates (including April R. Silver) became plaintiffs in a legal complaint against the Board of Trustees of Howard University.
The plaintiffs, under the brilliant counsel of Donald Temple, Esq., charge that the Board violated its by-laws when it dismantled seats that were reserved for students, alumni, and faculty. With this legal action, the plaintiffs have taken a stance for shared governance, an approach to honorable leadership that has been a part of Howard's history for generations. Read the complaint below. The addresses of the plaintiffs have been removed for privacy purposes.
✳️ Donations to the plaintiffs' legal defense fund are welcome via CashApp $alumvshutrustees. More ways to donate coming soon.
✳️ Donations are also accepted via the newly launched GoFundMe campaign: https://bit.ly/huplaintiffsldf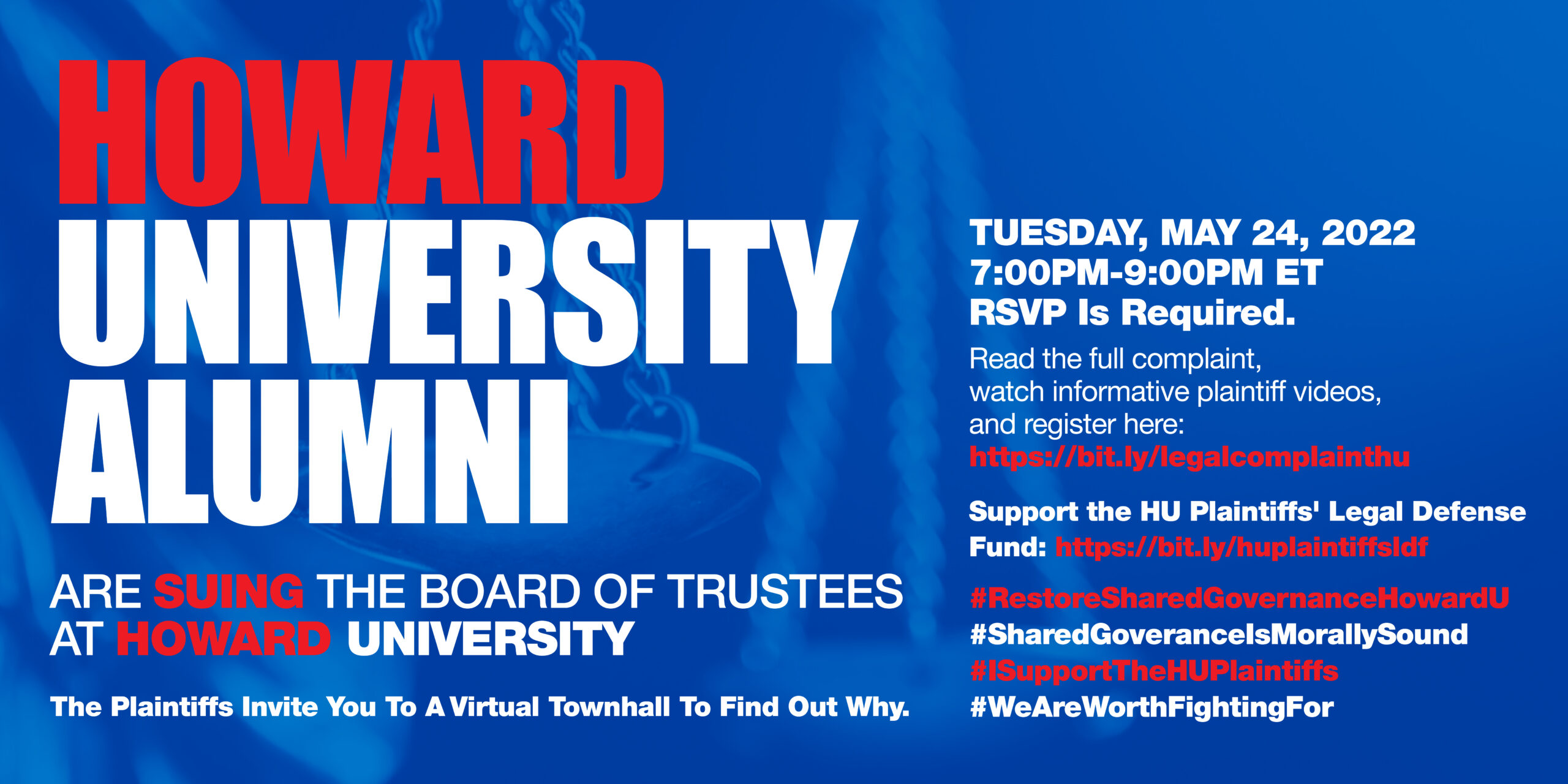 AKILA WORKSONGS (A Communications and Marketing Agency, In Partnership with AKILA Unlimited LLC). Founder and CEO April R. Silver is a link in the Integrated Wealth Alliance (IWA). | Photo credits: Contact Us | For Our Latest Links + Events: Linktree
#AKILAWORKSONGS #ArtsAndActivism #BlackLivesMatter
#ArtIsEssential #CultureIsLife #JusticeIsDue