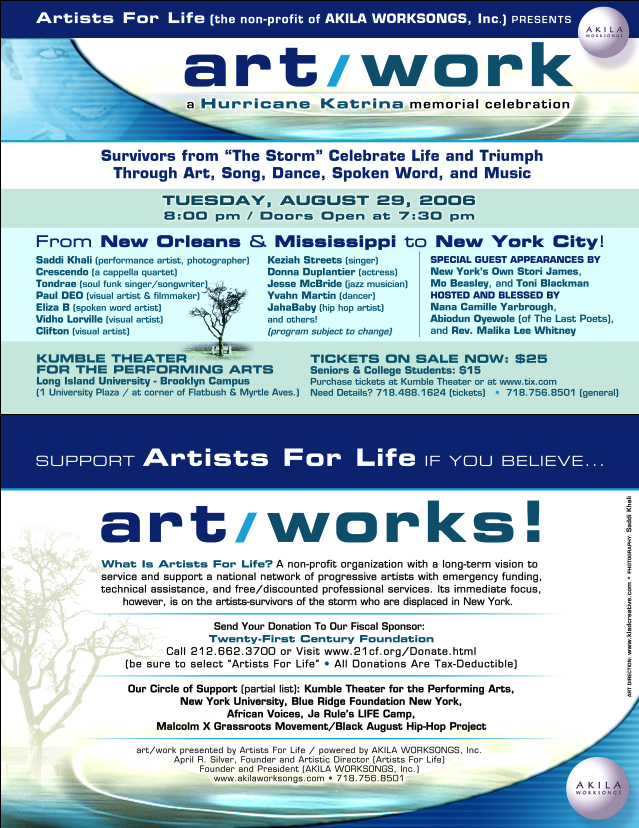 2006 | HURRICANE KATRINA MEMORIAL/CELEBRATION IN NEW YORK!
Survivors from The Storm Commemorate Life through Visual/Performance Arts Showcase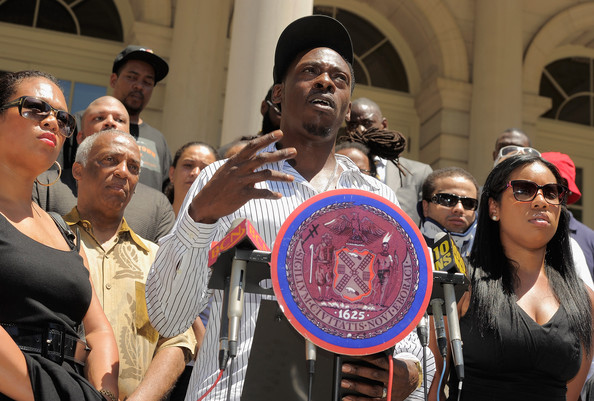 2011 | COMMUNITY OUTRAGE AGAINST NYPD POLICE BRUTALITY!
Coalition of Supporters for The Monumental 5 To Announce Updates at Press Conference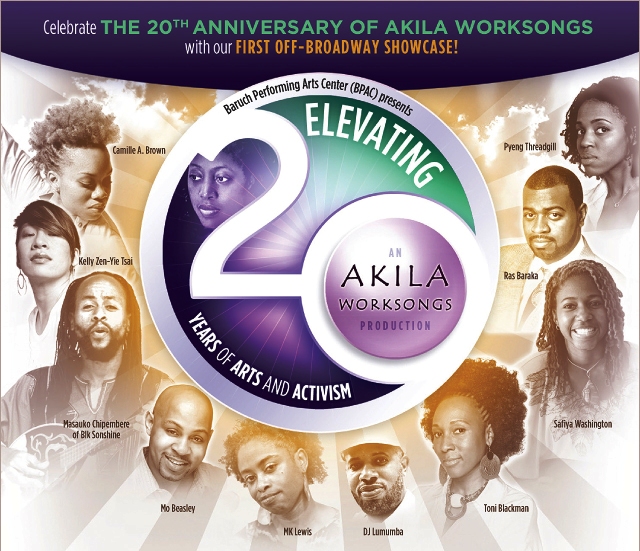 2012 | BARUCH PERFORMING ARTS CENTER CELEBRATES THE 20TH ANNIVERSARY OF AKILA WORKSONGS WITH AN AFTERNOON OF SPOKEN WORD, LIVE MUSIC, DRAMA, AND DANCE
An Off-Broadway Showcase on Arts and Activism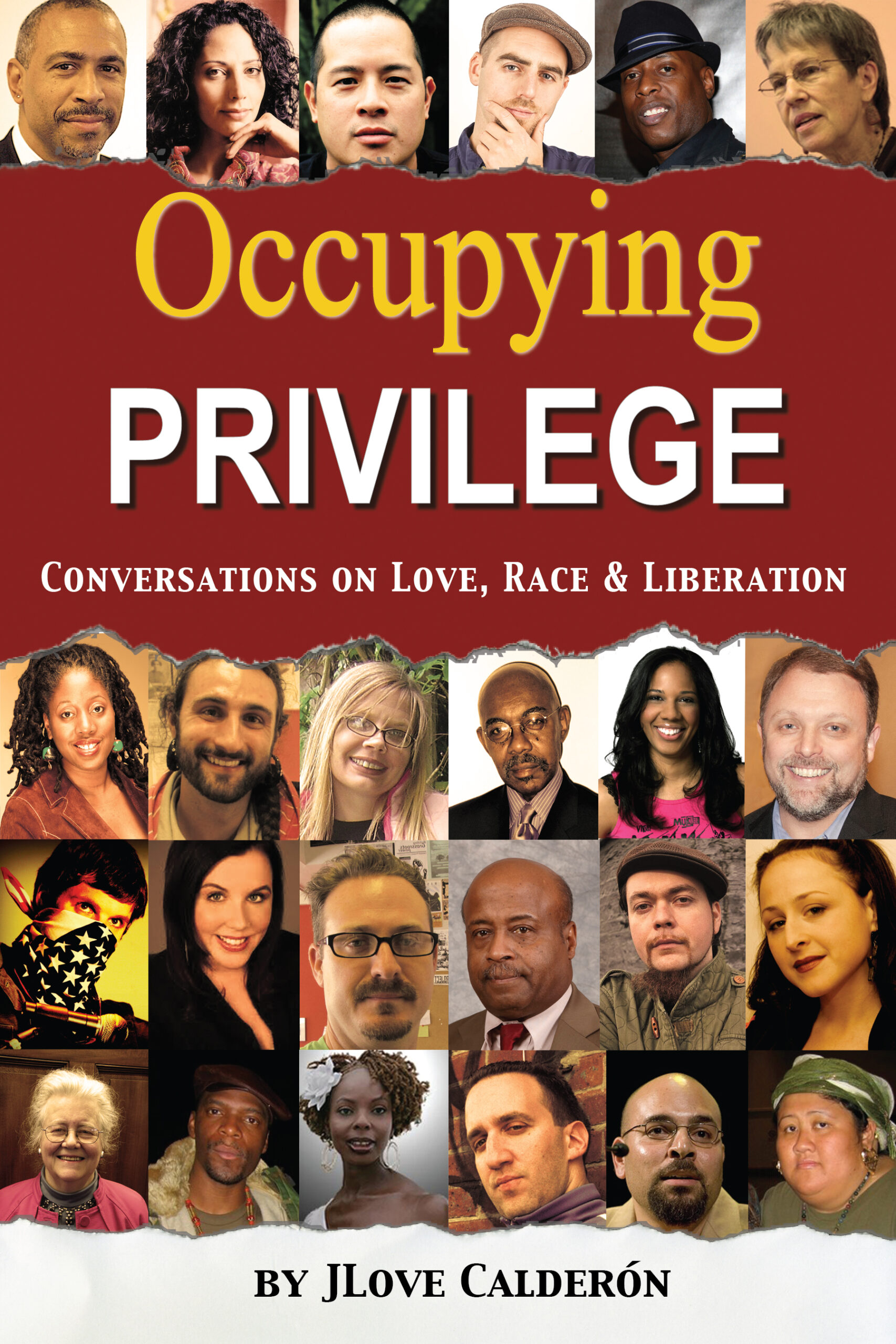 2012 | BOOK ON WHITE PRIVILEGE BREAKS NEW GROUND!
Award-Winning Author JLove Calderón Releases "Occupying Privilege" Anthology featuring 30+ Contributors. A Publishers Weekly Feature Highlights the Author's Vision and Business Model.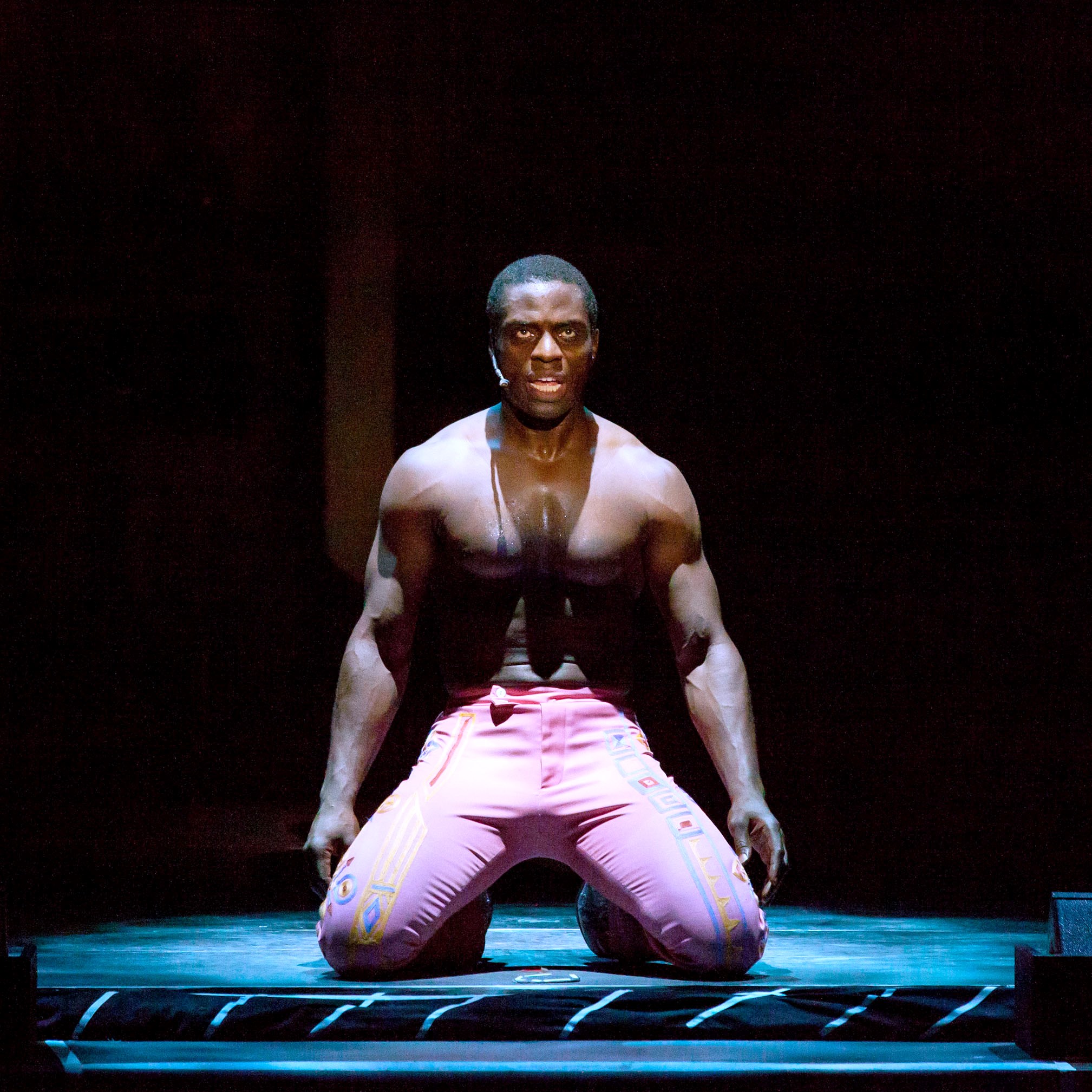 2012 | TONY AWARD WINNING MUSICAL "FELA!" IS RETURNING TO BROADWAY FOR 32 PERFORMANCES ONLY!
Adesola Osakalumi Continues in Title Role
AKILA WORKSONGS (A Communications Agency, In Partnership with AKILA Unlimited LLC). Founder and CEO April R. Silver is a link in the Integrated Wealth Alliance (IWA). | Photo credits: Contact Us | For Our Latest Links + Events: Linktree
#AKILAWORKSONGS #ArtsAndActivism #BlackLivesMatter
#ArtIsEssential #CultureIsLife #JusticeIsDue