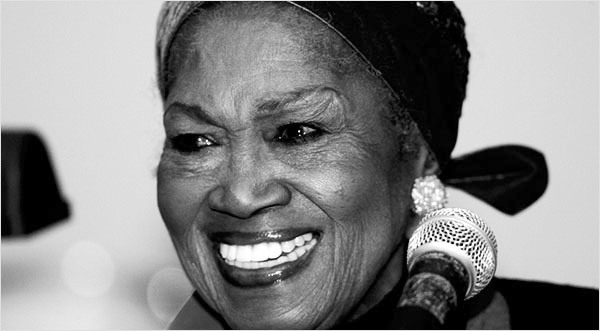 From Yesterday's Put On BLAST!(December 3, 2008)
Dear POB! Family,
I'm sorry to share this news: Odetta, respected around the world as the "voice of the civil rights movement," has passed. Sonya White was the first person that I know of who shared the news that Odetta was in the hospital (that was a few weeks ago). Around 2 am this morning, Sonya sent word that Odetta had passed Tuesday night.
I've spent the last two hours reflecting on and listening to the words and music of this wonderful woman. I also watched the New York Times' THE LAST WORD, a 20 minute video interview. There, Odetta re-affirms, in a profound and intimate way, the importance of allowing music to be more than entertainment.
Odetta is not "a long way from home" now. May The Creator bless this great woman's journey during her transition.
~ april