Another Select Item from Put On BLAST! (TM) Be the *FIRST* to get ALL special notices and discounts such as the one below by signing up to Put On BLAST! (TM) at www.putonblast.com (the email marketing service from AKILA WORKSONGS, Inc.)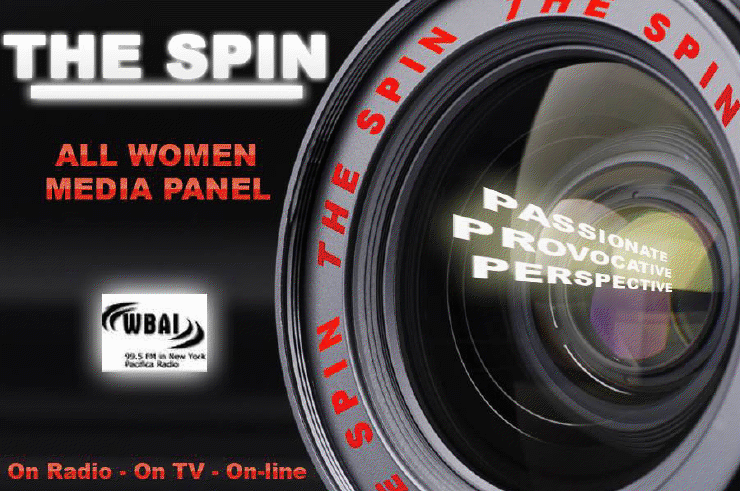 The ALL WOMEN MEDIA PANEL that so many of you have listened to faithfully for the past year on WBAI's Wake up CallThe Spin, we're all over the media, and we're on Facebook, too!
Conceived and hosted by has a NEW! name. We are now Ester Armah, The Spin is a weekly segment heard on the radio talk show program Wake Up Call. Every Tuesday at 7:30 am EST, Armah moderates a discussion with rotating guests and with regular panelists April R. Silver and/or Stacey Patton (Senior Writer and Editor of The Defenders Online, a blog by the NAACP Legal Defense Fund). Broadcasting to some 19 million listeners in the New York tri-state area (and heard globally on the Internet), WBAI is a listener-supported station known for its progressive programming. The Spin is dynamic, intelligent, and sometimes over-the-top in its examination of the news behind the news. The focus is local, national, and international politics…from women of color every week!
Thanks for your support!
Every Tuesday Morning

at 7:30am (EST)
WBAI Radio 99.5 FM's
"Wake Up Call"
Brings You The
'All Women Media Panel'
now known as THE SPIN
The Spin Goes Multi-Media!
On Radio / WBAI Radio 99.5 FM / www.wbai.org
On TV / GRITtv / www.gritv.org
Online / Facebook / The Spin
Every program on WBAI Radio is archived. If you missed a show,
check the archives at
www.wbai.org